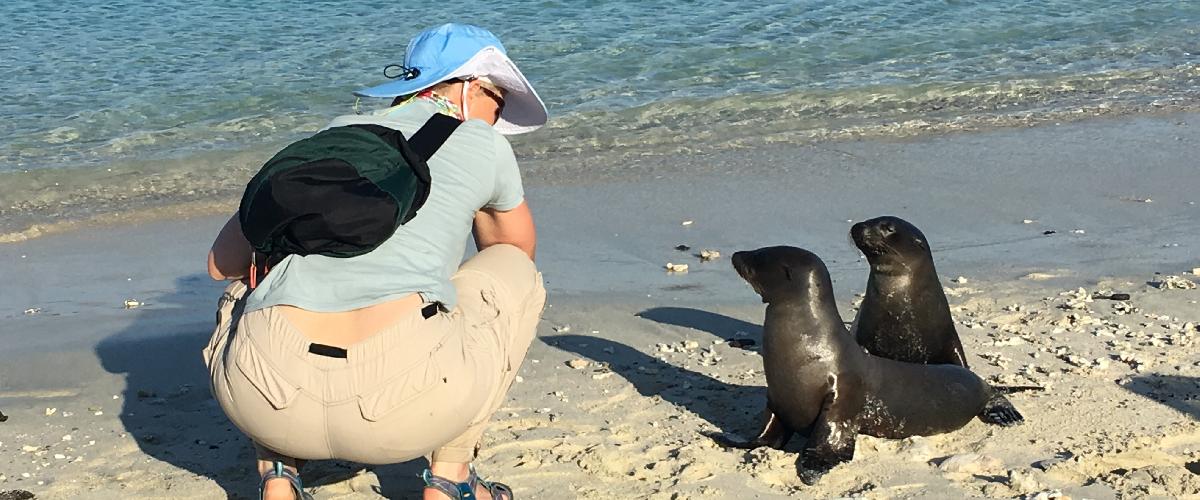 2019 will be our inaugural trip!
Galapagos Islands - NW
This trip is part of the Comfortable Hiking Holidays Adventure Collection.
There are very few spots left in the world that are untouched by human development and preserved in their natural form. The Galapagos Islands is one of them.
Located 1000km from mainland Ecuador in the Pacific Ocean, the archipelago is made up of 13 major islands and 7 smaller ones plus dozens of islets, all surrounding the equator. This is one of the most volcanically active regions in the world, and the islands emerged from the bottom of the sea in the form of astonishing volcanic upheavals. In 1978, UNESCO designated the Galapagos Islands as the first World Heritage Site. Most of the islands are remote with no human life. The number of visitors permitted into the Galapagos National Park per year is restricted, so there's no mass tourism, big cruise ships or tacky souvenir shops. Most days we'll feel like we're the only humans around.
The focus of our adventure is the nature around us and the abundant wildlife both above ground and underwater. The Galapagos is a wild landscape with some of the most unique wildlife on the planet; many of its animal species are found nowhere else in the world. You will be amazed by how we can get so close to giant tortoises, sea lions, iguanas, blue-footed boobies and Galapagos penguins, without threatening their territories. The animals here are unfazed; the lack of natural predators has left them fearless. They will allow you to walk around them taking paparazzi photos, and they will carry on with their daily lives as usual.
Our accommodations will be the Samba, a 78ft motor yacht (Tourist Superior Class) with seven twin-share cabins, all with private bathrooms, hot water and air conditioning. This means that the group size is limited to 14 guests. It is modern, impeccably clean and fully staffed, and wait until you get a taste of the great food our chef has in store for us!
We are an active bunch and this is an active action-packed holiday. Each day will feature the opportunity to hike (2 hour/light hikes) – often among messes of iguanas and sea lion colonies, to kayak – exploring quiet coves and bays, spotting sea turtles and reef sharks, and to snorkel – with quite literally thousands of colourful fish, starfish and maybe even manta rays. Aboard ship, relax as we sail alongside pods of dolphins and at the end of the day, catch the sunset, cocktail in hand.
We have partnered with a top-notch local outfitter to offer you two trips like no other. This one explores the Northwest (NW) cluster of islands, 6 in total, and reaches the more remote areas of the archipelago and the most geologically active. Our ship is the ONLY one in Galapagos that takes you snorkeling at the remote Marchena Island. These more westerly islands are famed for their striking lava landscapes, pristine white sandy beaches and giant uplifted coral beds. You are more likely to see the flightless cormorant, and there is more diversity of marine life here because the waters are cooler and richer in nutrients.
Both options include free time in Puerto Ayora (Santa Cruz Island) - a perfect opportunity to visit the Charles Darwin Research Station. Darwin's connection to the Galapagos is legendary and dates back to his original visit when he discovered several species of finches that varied from island to island, which helped him to develop his theory of natural selection. Years later, he consolidated all of his observations into his famous book On The Origin of Species, drastically and controversially altering the scientific view on the biological origins of life.
One itinerary is not better than the other. Each island is a little different but they all have one thing in common; beautiful landscapes and incredible wildlife. Expect this to be a trip of a lifetime; the Galapagos routinely exceed expectations, and you'll gain a whole new appreciation for Mother Nature by the end of this tour!
Dates

November 11 to 21, 2019

Grade

Light to Moderate

What's Included

- 10 nights' twin share accommodations which includes 3 nights on land and 7 nights aboard a motor yacht (Tourist Superior Class)
- 10 breakfasts, 9 lunches, 8 dinners
- Services of a Level III certified naturalist guide
- Domestic flights between Quito and Galapagos (return)
- Free use of kayaks and paddle boards while on board & at dedicated sites
- Wetsuit, snorkel, mask and fins
- Ground/sea transportation and transfers

Cost

$5400 USD land

For this trip, we believe that pricing in U.S. dollars is the fairest way to offer you the best rates - with no artificial inflation of prices or lack of protection against fluctuations in exchange rates.

Send $300 deposit to reserve - balance is payable September 12, 2019

My Own Room

Single rooms are not available on this holiday. All rooms are twin-share.

Meeting Times/Places

In order to allow for greater flexibility and more competitive pricing, group airfare is not available for this holiday. However, we will gladly book your airline tickets on an individual basis. We can accommodate any itinerary that suits you and from any city, including stopovers. Call us to discuss and we will tailor your flights to meet your needs.

Status

This trip is sold out but we would be pleased to add your name to the waitlist.
Daily Synopsis

Map

Photo Gallery

Accolades

Waitlist

Terms & Conditions
Daily Synopsis
Day 1

ARRIVAL INTO QUITO

Day 2

QUITO TO GALAPAGOS
BOARD THE YACHT
MOSQUERA - Imagine sand grains as soft as sugar. Now imagine a sea lion colony and a fabulous sunset. You are here!

Day 3

GENOVESA
AM: DARWIN BAY
PM: PRINCE PHILIP'S STEPS
Considered a birding paradise, the volcanic sea cliffs offer prime breeding places for frigate birds, swallow-tailed gulls, storm petrels, tropic birds and the largest colony of red-footed boobies. It is home to Darwin Bay and the popular hiking trail Prince Phillips Steps.

Day 4

MARCHENA
AM: PUNTA MEJIA
PM: PLAYA NEGRA
The Galapagos National Park Service granted us the opportunity to snorkel and kayak along Marchena's magical shorelines. Punta Mejia is one of the best sites in the Archipelago to snorkel. Apart from great fish diversity, when we snorkel we often see rays, reef sharks and sea turtles.

Day 5

ISABELA
AM: PUNTA ALBEMARLE
PM: PUNTA VICENTE ROCA
Human history has left its footprint on this small corner of the Galapagos. Punta Albemarle, the northernmost point of Isabela, was an important US radar station trying to prevent any Japanese attempt to destroy the Panama Channel. In addition to the ruins of the radar base, the lava flows are the nesting ground of the only flightless cormorant in the world.
Punta Vicente Roca offers an overwhelming diversity of geological formations. We will admire the dramatic structures from our dinghies, as we also enjoy watching the Galapagos penguins, blue-footed boobies and other marine life. When the waters are calm enough, the snorkelling is fascinating. The walls of the tuff cones are full of colourful invertebrates and rich in algae giving us a chance to watch sea turtles feeding.

Day 6

FERNANDINA AND ISABELA
AM: PUNTA ESPINOZA, Fernandina Island
PM: URBINA BAY, Isabela Island
Fernandina is the youngest island in the archipelago and one of the world's most pristine island ecosystems. At Punta Espinoza the shoreline is teeming with life. Reptiles, birds and mammals all coexist, singing and sexing. Snorkeling with turtles, iguanas, cormorants and plenty of fish is the best way to refresh after the lava walk.
Urbina Bay was created when a volcanic eruption in 1954 lifted a chunk of seabed, including a coral reef, 6m above the water's surface. The brand new land became the perfect nesting terrain of the most beautiful land dragon - the land iguanas of Isabela (the largest in the Galapagos).

Day 7

ISABELA
AM: ELIZABETH BAY
PM: PUNTA MORENO
Elizabeth Bay is the only place on the Earth where old tropical mangrove forests and penguins can be talked about in the same sentence. The ecosystem is also home to spotted eagle rays, sea turtles and a nursery for fish and marine invertebrates.
At first glance, Moreno Point appears to be a lifeless lava flow. But our walk will reveal where lava tunnel roofs have collapsed and brackish water has accumulated, giving life to greater flamingoes, moorhens, black-necked stilts and Galapagos Martins.

Day 8

FLOREANA
AM: ASILO DE LA PAZ & CERRO ALIERI
PM: DEVILS'CROWN
In the highlands of Floreana, climb Cerro Alieri to a breathtaking view of the fantastic landscape before continueing on to Asilo de Paz to learn about the Floreana "affair".
In the afternoon, snorkel at one of the best spots in the world - Devil's Crown, a volcanic crater that has been eroded away by the waves. Inside the crown is an underwater oasis of coral reefs, playful sea lions, angel fish, eels, white-tipped sharks, and sea turtles.

Day 9

SANTA CRUZ
AM: CHECK OUT
HIGHLANDS & EL CHATO TORTOISE RESERVE
Morning disembarkation and then off to explore the Highlands of Santa Cruz, including Los Gemelos and El Chato Tortoise Reserve where giant tortoises roam in the natural habitat.

Day 10

PUERTO AYORA (Santa Cruz)
This is a free day in Puerto Ayora and a perfect opportunity to visit the Charles Darwin Research Station.

Day 11

FLIGHT TO QUITO
Interactive Trip Map
Click on the interactive map to see where we'll be hiking.
Select satellite view to get even more detail.
Photo Gallery
We have some great photos of previous tours of this location.
Click on the photo gallery link to view the gallery.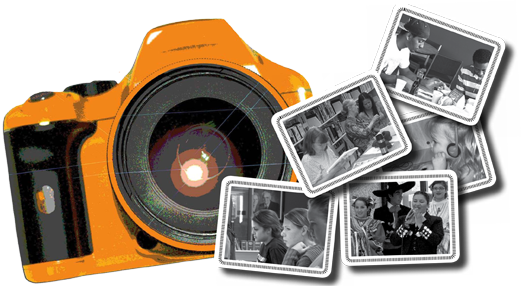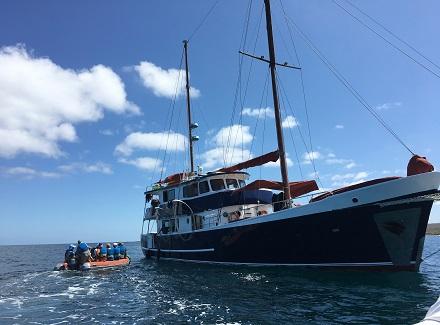 What an experience!
2019 will be our inaugural trip!
Make a Reservation
We're so glad you've decided to take a trip with us! We will do our very best to ensure you have a great time. Thank you for your business and we look forward to seeing you.
Please fill out the registration form below.
It is important that you read the Terms and Conditions before completing this form.
Note that this trip is currently full but you can complete the registration form to get your name on the waitlist.
Terms & Conditions
RESERVATIONS AND PAYMENTS
A non-refundable deposit is required at the time of booking (see individual trips for amount required for deposit). The balance is due 60 days prior to departure unless otherwise specified. Late payments causing penalties to be levied by the airlines or any other supplier shall be the responsibility of the traveller.
Reservations are to be made online. We accept PayPal (deposits only), credit cards and personal cheques (payable to Comfortable Hiking Holidays). If paying by cheque, mail cheque along with a reservation form to:
Maddalena Molino
Comfortable Hiking Holidays
251 Consumers Road, 7th floor
Toronto, ON M2J 4R3 Canada
Comfortable Hiking Holidays is a part of Vision 2000 Travel (Toronto) Inc., a Canadian Company registered under the Ontario Travel Industry Act, Registration No. 50023501.
CANCELLATIONS
All deposits are non refundable. After the balance has been paid, a refund can be made (less $50 per person and less any incurred charges by hotels, airlines etc.) if you can find a replacement person. If no replacement is found then all monies paid will be forfeited. No refund for any unused portion of a trip. All cancellations are only considered to have been received on the date of receipt of written cancellation in the office of Comfortable Hiking Holidays.
AIRFARE
In order to allow for greater flexibility and more competitive pricing, Comfortable Hiking Holidays will no longer be offering group airfare for its trips. However, we will gladly book your airline tickets on an individual basis. We can accommodate any itinerary that suits you and from any city, including stopovers.
Comfortable Hiking Holidays will provide a meeting time and place for each trip. It is your responsibility to ensure that you coordinate your schedule to fit with the trip's itinerary, and we will be more than happy to help you with this so that you can take advantage of transfers between airports and hotels together with the group.
Do not book your airfare until you check with Comfortable Hiking Holidays that we have the minimum number of participants to move ahead with the trip. Comfortable Hiking Holidays is not financially responsible for additional expenses incurred by you (such as non-refundable airline tickets) should a trip be cancelled.
Call us to discuss and we will tailor your flights to meet your needs.
TAXES
H.S.T.
The Harmonized Sales Tax will be added to all trips taking place in Canada.
INSURANCE
Medical and cancellation insurance is STRONGLY RECOMMENDED and can be arranged through our offices. See the Reservation Form. If insurance is declined, a signed form will be required. Note that health insurance is mandatory for travel to Cuba; travellers must present proof of health insurance in order to enter the country.
TRAVEL DOCUMENTS AND HEALTH REQUIREMENTS
It is the traveller's responsibility to determine what documentation is necessary for each country to be visited. All Canadian and U.S. citizens require valid passports for travel. It is recommended and sometimes necessary that passports have a minimum of 6 months to expiry. Other nationalities should check with Comfortable Hiking Holidays. For more information on travel requirements per country, visit www.voyage.gc.ca.
It is imperative that the traveller discloses to Comfortable Hiking Holidays any medical condition(s) that may affect his/her ability to complete the hike and/or tour. Examples include (but are not limited to): allergies, ailments, diseases, medical conditions, special diets, medications and so forth. This information will be kept strictly confidential.
Our leaders are well trained to deal with different capabilities, but if they have any concerns about someone's ability to safely partake in an activity, or their impact on other people's enjoyment, they are authorized to take necessary action which, in some circumstances, may involve asking someone to miss that activity. Although rarely enforced, by booking this trip you agree to that our leaders have the authority to do this. In these circumstances we will ensure anyone sitting out is safely provided for and offered alternative options where possible. Refunds will not be provided for activities missed and customers may be responsible for additional costs incurred.
In booking this trip, you should be confident in your ability to participate in all activities described. If you have any doubt about your abilities, please call us to discuss.
FOREIGN EXCHANGE
Prices are quoted are in CANADIAN DOLLARS (with some exceptions which are quoted in USD). They were calculated based on the exchange rates in 2018 and are subject to change without notice. Should tour costs increase, Comfortable Hiking Holidays reserves the right to increase the price accordingly. If the price change is more than 7% of the total price for the travel services (except for a price change that is a result of Government Taxation), you are entitled to cancel if you wish, with full refund. You must notify us of your intention at least 48 hours after notification or if the change is a last minute change, within 24 hours of notification.
ACCOMMODATIONS
Prices quoted are for shared accommodations (two to a room unless otherwise agreed). A roommate (of the same sex) will be arranged when possible, otherwise the single supplement will apply. Single rooms are available on most holidays; cost for the single supplement is available on request.
PHOTOGRAPHS
The scenery is always picture-worthy so please take as many photos as you wish. We will do the same, but please note that it is customary for us to use photographs taken on actual hikes for our promotional materials. If you do not wish to have your photo used in any of our promotional materials, please inform your hike leader at the BEGINNING OF THE TRIP.
SMOKING
As the great majority of trip participants do not smoke, those who do are requested to refrain from smoking while with the group (e.g. on the bus, during the hikes, at meals, in the bar and in your room if sharing with a non-smoker).
CHILDREN
All participants must be at least 18 years of age.
SITE ACCURACY
Comfortable Hiking Holidays has attempted to make this site accurate. However, changes might occur for reasons beyond the control of Comfortable Hiking Holidays. In addition, the right is reserved to substitute hotels or change the itinerary when necessary, provided the travel facilities or other services are of at least the same standard or value.
HIKE LEADERS
All of our leaders are experienced hikers and have had first aid training. A representative of C.H.H. will accompany all of the trips (unless otherwise specified) to ensure they run smoothly and efficiently. Our hike leaders will be your guides on most holidays, but in some cases we will use local guides. C.H.H. reserves the right to make changes in hike leaders when necessary.
FORCE MAJEURE
We shall not be liable for any claims, losses damages, costs, expenses, delays or loss of enjoyment for any nature or kind whatsoever, resulting from events beyond our or a supplier's reasonable control, including but not limited to acts of God, strikes, lockouts or other labour disputes or disruptions, wars, blockades, insurrections, riots, earthquakes, weather conditions, floods or acts of restraints imposed by government authorities.
OPERATOR'S RESPONSIBILITY
Comfortable Hiking Holidays and Vision Travel the operators, its agents, and/or suppliers of services act only as agents for the traveler and accept no responsibility for services of any hotel, aircraft, vessel, train, motor coach or any other conveyance used in connection with these tours, nor any delays, loss or accident to travelers or baggage occasioned by such services, from whatsoever cause. In the event it becomes necessary due to changes by supplier's airlines, or for the comfort or well being of passengers, or for any other reason, to alter the itinerary or arrangements, such alterations may be made without penalty to the operator. The extra cost, if any, resulting therefore, shall be paid by the tour members. Conversely, refunds will be made to passengers if any savings are effected thereby. The right is reserved to cancel any tour and to decline to accept any person as a member of the tour, at any time. Acceptance of the initial service to be provided under the tour shall be considered an acceptance of all these conditions. There may be different living standards and practices and different standards and conditions with respect to the provision of utilities, services and accommodations outside Ontario. Climate conditions may affect the provisions of services and the accommodations included in our tours. Accommodations offered in the tour are, to the best of our knowledge, available at the time of printing and accurately described.
AIRLINE CLAUSE
The airlines concerned are not to be held responsible for any act, omissions or event during the time the passengers are not on board the aircraft. The Passenger Ticket in use by the airline(s) when issued constitutes the sole contract between the airline(s) and the purchase of the ticket and/or passenger.
Although every precaution is taken for your safety, this type of excursion involves, by its very nature, a certain amount of risk. All participants are therefore required to sign a form releasing Comfortable Hiking Holidays of all liability.